ReefFam™ Collaboration Event
Welcome to OceanboxDesigns.com, where innovation converges with the realm of reefing wonder. If you're enthusiastic about marine life and revel in cutting-edge reefing solutions that elevate the hobby's excitement, we have a special invitation for you. We invite you to become a part of our exclusive collaboration community, the ReefFam™!
Join our exclusive collaboration community and be a part of something extraordinary! We're seeking individuals with a deep-seated passion for the reefing hobby and a social media reach of at least 5,000 Instagram followers with motivational and engaging content.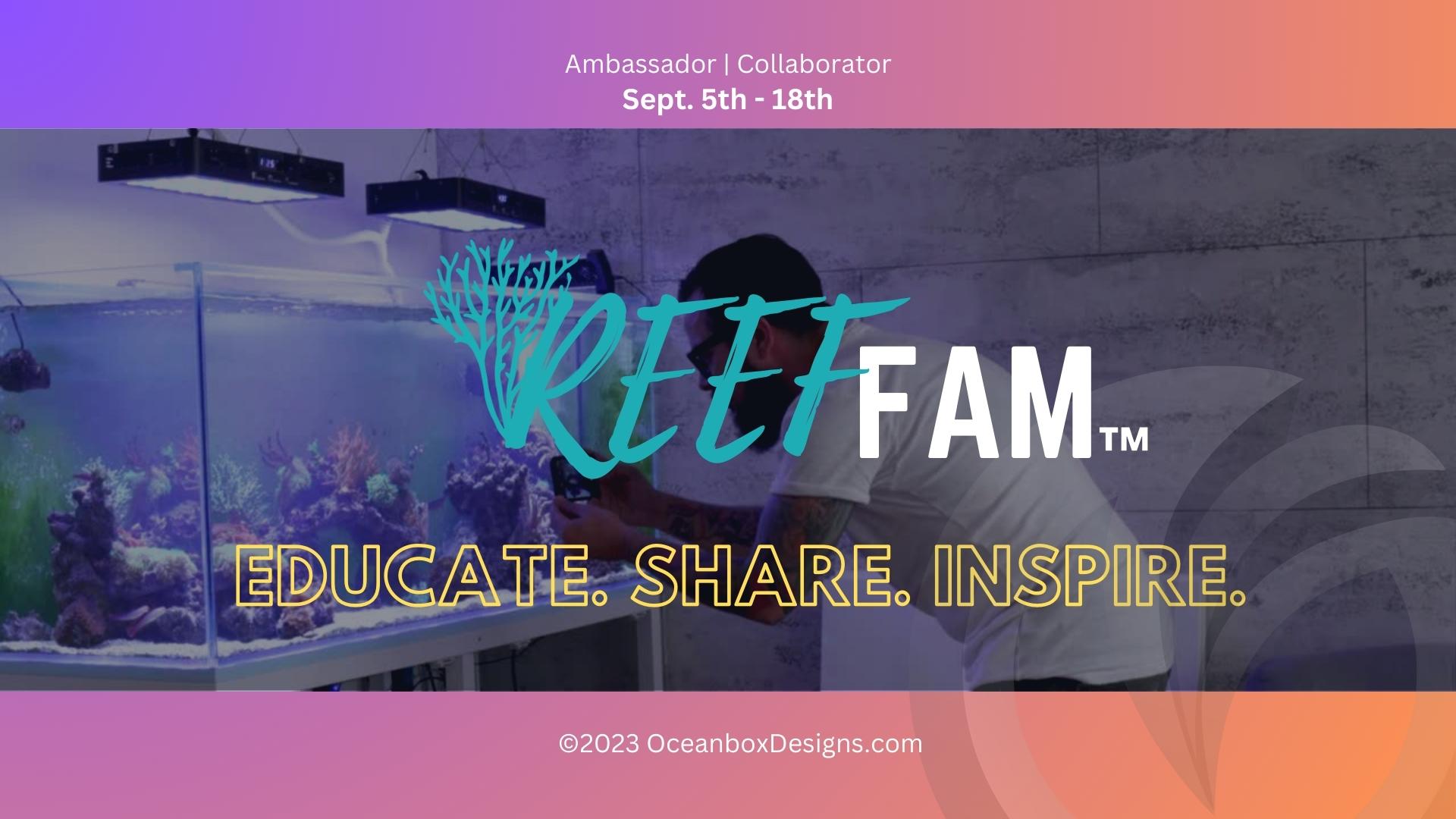 Your Voice, Amplified: Benefits of Collaboration
Joining our collaboration network means more than just showcasing products – it's about fostering a community that shares a deep-seated love for reefing, education, and impactful inspiration. Here's what awaits you:
Early Access: Get a sneak peek into our upcoming releases and innovations.
Creative Freedom: Craft engaging content that resonates with your audience and aligns with our vision.
Rewards and Recognition: Gain exposure and special perks as you make waves with your promotions.
Collaborative Partnership: Collaborate with a brand that values your insights and ideas.
 Let's Take the Plunge! 
Ready to embark on a journey of next-level reefing inspiration? Sign up now to dive into a realm where imagination knows no bounds. Let's team up to bring the magic of Oceanbox Designs® to every corner of the globe.
Let's create waves and dive into a sea of possibilities together!
*It's important to note that this is an invitation-only opportunity and does not guarantee automatic selection. If you are chosen to collaborate, we will reach out to you via email.